Hummus is not just good with chips, but great for the skin too!
Some of us are cursed with those speckled brown spots on our hands and face due to ageing or from too much UVA exposure causing hyper-pigmentation. There are lots of amazing products out there on our shelves to help diminish the appearance of age spots. But due to the wonderful flavour of Hummus, its creamy consistency and wonderful lightening properties that it has on the skin – I would like to share with you two recipes where Hummus can help brighten up your skin and won't give you a double chin! It certainly won't break the bank either!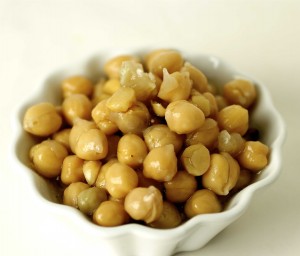 1. Squish approximately 20 Garbanzo beans (preferably from a can) with 1 tbsp of water.
2. Mix to a nice paste
3. Apply onto cleansed skin
4. Leave it to dry (you can do laundry, or do the dishes while it processes, just don't forget you have it on, if you have to rush out the door!)
5. Remove with warm water and apply moisturizer then sun block
6. Do this at least 3 times a week to see results.
Lemon can also be added to this recipe, due to its medicinal properties and also due to its lightening agent.
Don't forget this mask can be applied to the hands too and not just the face. Apply, put your feet up, read a book and wait for it to dry! Easy!
If your hyper-pigmentation and skin discoloration is due to acne prone skin the recipe below will help speed up the healing/lightening process and help with any bacteria that may be present.
1 cup of hummus (1/2 can of garbanzo beans, mixed with water)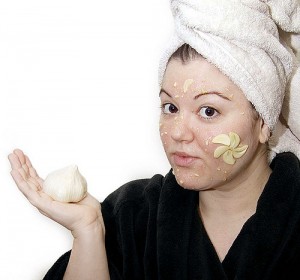 1 tsp of crushed garlic
2 tbsp of flour, wheat germ or oatmeal ( I prefer oatmeal)
Mix it all together to form a paste. If you find it is too thick, add bit more water.
Leave onto a clean face for 20 minutes
Remove with warm water and apply moisturizer then sun block for sensitive skin
Do this at least twice a week to see results
By adding garlic to this wonderful age-spot facial mask which is prone to acne or acne scarring, the garlic due to its natural anti-biotic benefits will aid in reducing inflammation and speed up the healing process of the skin, whilst the hummus lightens the hyper-pigmentation. Enjoy my lovelies!!