Claire Barnes — CEO/Founder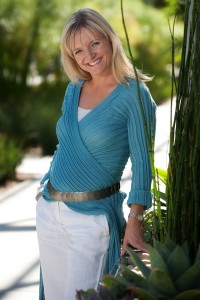 Claire Barnes' passion for the beauty industry began at the age of 14 in England where she worked in a salon on Saturdays, sweeping the floor, making coffee for clients, and doing other jobs. At 18, she began a hairdressing course at a local beauty school. After completing the 2,000-hour course, she realized her true passion lay in the skin/nail care industry.
Taking a break from her dreams and focusing on traveling and starting a family, she later embarked on an extensive 2,000 hour skin and nail course at another beauty school in England. Her UK training not only involved an extensive hands-on style of training, but it also provided her with a solid understanding of customer service. Coupled with extensive etiquette procedures for the beauty industry and basic counseling skills, Claire has developed a deep talent for working with all types of clientele and offering customer centered service. Soon after, circumstances brought her to the U.S where she began an Esthetician and Nail Technician course to help her focus on how the American beauty industry differed from the U.K industry as well as certify her to take on clientele.
Claire is a bubbly, enthusiastic parent to two teenagers which keeps her on her toes! She has worked in a diverse range of environments – from low-end salons to chic and trendy spas to mobile spa environments and high-end resort beauty and spa experiences. Her true desire to help others succeed has enabled Claire to develop an empathic nature when training new hires. Her years of experience have provided her with a wealth of knowledge about employer frustrations about hiring poorly trained technicians. As such, Premier Beauty Solutions has been built, using her business acumen and industry experience combined with her technical and interpersonal skills, networking abilities and industry contacts.
Claire is also the author of "A British Aestheticians Guide to Waxing the Twigs & Berries" which can be found at http://www.twigsandberriesbook.com/ and under our education section in waxing.