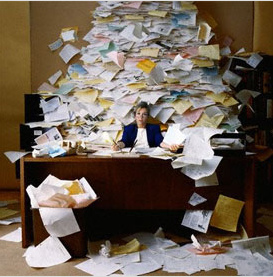 Maybe you are fresh from beauty school and feel that your license is enough to get you that dream job?  Think again…..
In today's economy employer's are inundated with resume's from hopeful applicants just like yourself.  But what better way to get your foot in the spa door and get that interview if your resume is full of further education.  Wouldn't you agree?
If an employer has two resumes on her desk and one lacks enthusiasm with no updated recent education  and another resume is updated with a recent class taken in Brazilian bikini waxing…..which applicant will get the interview do you think?
Continuing your waxing education is the way to increase your confidence and ability, which, in turn, increases your marketability and clientele   It is a catch 22 situation for young graduates that can't get hired due to lack of experience in waxing.  
Today, many men and women prefer to have the hair on their bodies professionally and regularly removed. Obviously, some areas of the body are more tender than others, making these procedures difficult to perform. Yet, such services are becoming increasingly popular. To compete in your field, you must be confident in your ability to perform these procedures.
You might feel very confident in some areas of hair removal, but not as confident in others. This makes sense; after all, waxing an eyebrow is significantly different than waxing a bikini line. While traditional programs provide a good overview of female waxing procedures, male Brazilian waxing may not even be mentioned in many beauty schools but is a service that is growing rapidly in the States and is huge in Europe right now.
You must seek additional instruction and education in waxing to build a thriving clientele but more importantly right now due to the tough economy to be more employable so you stand out from your competition. If you are currently employed and you want to increase your monthly income, waxing is the best way to do this! The initial cost of product per service charge is next to nothing and once you have your speed up to par, you can be making on average $195 per hour doing just 3 Brazilian bikini waxes if you charged your clients $65.   Can you imagine if you worked just 3 hours a day and did 9 Brazilian waxes at $65 per service?   Your bank account would be looking pretty juicy!
Be that applicant that gets the interview and be sure to check out our resume team that can help with updating your resume, as a poorly written resume can be that one that lands in the trash!  We don't want that one to be YOU!