I wish this blog would come with a "scratch n sniff" link, but unless Microsoft get their heads together and create such a feature, you will have to use your imagination instead!
For over 10 years I have been working in the Spa or Salon industry in some capacity. During this time I have also on many occasions tried to frequent as many Spa's on my days off for some 'me' time. You know that time when you want to be made to feel ooooh so special and loved as your worries and concerns with the world are drifted away into oblivion by the sounds of the dolphins or the waves lashing against the rocks?
From the moment you enter the Spa, you hope that the receptionist (who is usually your first visual encounter) is ready to greet you with a heart warming smile and a courteous 'hello' followed by a greeting, that just makes you want to smile from ear to ear. More often than not you are knocked over by the wonderful aromatic smells that the Spa omits and just transports you into another time zone. The smell of lavender or chamomile are what transports me to my happy place, this coupled with the ambience which is usually set by dimmed lighting, flickering candles and hushed voices respecting other people's space and quiet time.
When working in the Spa, I always tried to make each guest feel like they were my only guest. I got a great deal of satisfaction knowing that during their facial or their alone time in the relaxation room whilst sipping ice cold cucumber water that they felt truly wanted. It is so important in all aspects of the beauty industry that each guest is made to feel appreciated. It is important that each guest in all areas of any service industry is made to feel this way. These clients (including our frosty ones!) are our word-of-mouth machine, which can be detrimental to our business or amazing for our business depending on how you run your operation.
You have doors to your location that open out to the public, inviting them to come in and see what you have to offer, what experiences they can expect to receive with the hopes that they then become this positive word-of-mouth machine for your business.
So, this then takes me on to my next paragraph…..drum roll please!!
Why in the world of social media do 'some' people advertising their Spa's or Salon's open up this door, whether its for existing clients, potential clients, curious cat clients or just John Doe clients and slam the doors in their faces? By this I mean….if you are opening up your doors to the above clients with a bit of green in their palms and taking the time and effort to advertise through social media that you do indeed exist, why is their no interaction between these clients?
Admittedly, you cannot see them, they cannot smell your aromatic scents or see your candles flickering…..but they can very quickly get a sense of, whom you are, how you operate and what you stand for!
If a fan or follower on your social media platform responds to a post or comment that you made or they mention you to the rest of the social platform then out of the kindness of their heart, please don't slam a door in their face. Welcome them with open arms by engaging with them. Until we have the 'scratch n sniff' feature (which will hopefully come soon!) try to create this yourself by means of communicating. We all want to feel wanted, so make your customers through social media feel wanted today and watch the difference that the good energy creates, when it isn't just about 'you' and what 'you' do!
I once followed a Spa on Twitter that was in my area and one that I was very curious about. After mentioning them, and trying to engage with them over a few months with nothing back, just a steady stream of "me, me, me" posts, I decided to stop following. "Ok, big deal" or "get over your hump lady and quit ya bitchin" some of you may say! But what I will say is "if you don't make me feel wanted in the cyber world, and my green isn't good enough for you, then how will I know if you will make me feel wanted in the real world?"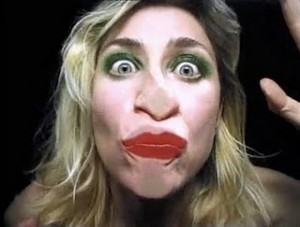 Just my 2cents worth!!